Na
Inside Am-Lul's Closet
sem zagledala prelepe zelene čeveljce, zato me je radovednost popeljala na spletno stran
Uterqüe
, kjer sicer nisem našla dotičnih čevljev, pač pa veliko usnjeno torbo (tako iščem že pribl. 100 let), smešno zapestnico in lepa poletna očala. Aja, pa tudi Frida Kahlo-inspired torbice imajo, ki mi sicer niso toliko všeč, ampak priznam, da so kar simpatične. Gremo malo v Španijo?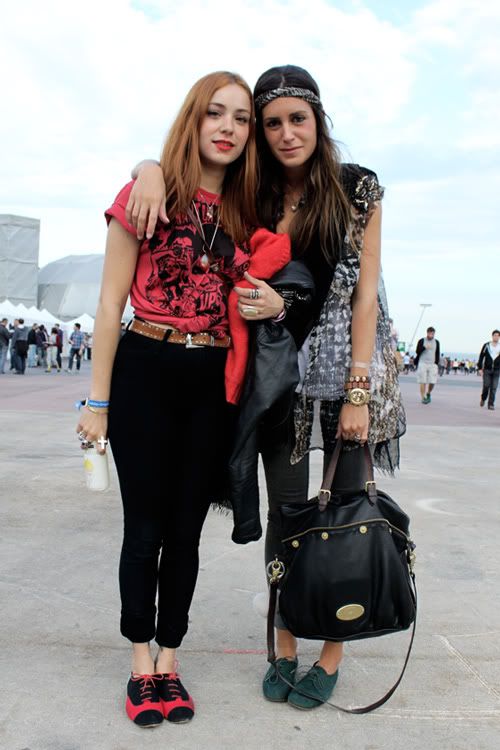 Krivi čeveljci / Le scarpe colpevoli
Sul blog
Inside Am-Lul's Closet
ho visto un paio di scarpette verdi bellissime e così la curiosità mi ha portato sul sito di
Uterqüe
, dove non ho trovato le suddette scarpette ma in compenso sono incappata in una grande borsa di pelle (sto cercando una borsa così da cca. 100 anni), un braccialetto buffo e degli occhiali estivi bellissimi. Ah si, hanno anche borsette Frida Kahlo-inspired, che mi piacciono di meno, ma devo dire che sono veramente simpatiche. Andiamo a fare un giro in Spagna?
A ni popolna? /

Non è perfetta?
"In the summertime when the weather is high, you can chase right up and touch the sky.."
P.s.: Medtem ko sem pisala ta post je Slovenija zadela svoj prvi gol na SP2010 in na Twitterju je celo med trending topics! (Slovenija, small country, big balls.)
P.s.: Mentre scrivevo questo post la Slovenia ha segnato il primo gol ai mondiali 2010. Ed è tra i trending topics di Twitter! (Slovenija, small country, big balls.)